Web Site Revised: 05/11/2023 (Refresh Your Browser)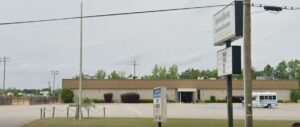 Mission Statement
To support Christian families in training their children to mature in Christ by nurturing them in Christian
character, by identifying and maximizing their God-given talents, and by fully equipping them
academically so that they will be disciple-makers who will impact generations to the glory of God.
Orangeburg Christian Academy, Inc.
1842 Joe Jeffords Hwy. | Orangeburg, South Carolina 29115
Registration and Enrollment information is found under the Admissions tab.
7:45 a.m. – 4:30 p.m. Mon. – Thurs.
We are a 501 (c)(3) charitable organization. Donations supporting our mission are fully tax deductible.
---
South Carolina Association of Christian Schools
Member of American Association of Christian Schools